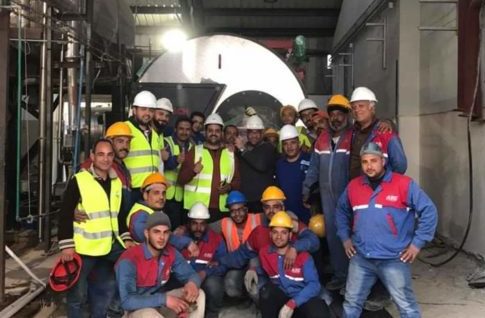 We are one of the largest companies specialized in the implementation of electro-mechanical projects for industrial plants and providing the best level (for the maintenance of boilers, manufacturing tanks, piping lines and production lines) and providing scientific studies to reach cost reduction through a specialized team of engineers and technicians with technical support.
*All of our work is carried out according to international codes and standards.
Our company is characterized by a team of specialized technical engineers who have strong local and international training courses.
The company was founded in 1982 by Eng. Ali Sabir Ali who was acting on behalf of the company's Technical Trading & Contracting issues and he has served as director of formulations management firm victory for the manufacture of steam boilers. Furthermore, the company's technical performs all the maintenance work of steam boilers and make the replacement, renewal and upgrading the efficiency of its operations so that the trade name of the company has changed and has become…
And the expansion of the company's activities for the implementation of pipeline operations combinations various diameters with different raw materials used. Our company and characterized the work of the welds pipes welds electric arc or welds argon and we have the equipment and the working groups Majkova to form an integrated combinations of networks pipeline sector, in addition to the realization of the storage tanks of all sizes, Ali who storage and Taftha with different raw materials used iron or carbon steel type. Our company has been given power of attorney installation work and maintenance of mineral belts of proprioceptive steel company (SANDVIK) and Swedish joint collaboration with the selling agent in Egypt and the Middle East.